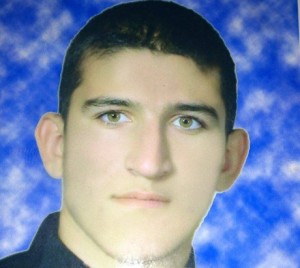 Murder on Manus
whistle-blowers risk careers to broadcast
asinine liberals heave blameless sighs
colonial deniers abuse the outcast
seduced by dog-whistling shyster lies.
little learned from past but how to forget
racist wheel turns, has lost its brakes
we are deformed by all we have met
this banal society banality makes.
Jinjirrie, February 2014.
Related Links
If G4S is to blame for Manus violence, the government has blood on its hands
During Question Time on Monday, Scott Morrison insisted that Papua New Guinea was ultimately in control of the Manus Island detention centre. The implication is clear: the Australian government is attempting to distance itself from G4S and from the reports of what occurred there. But the fact is that G4S is on Manus Island thanks to a contract with the Australian government. It is being paid with Australian taxpayer dollars, in furtherance of an Australian government policy.
Reza Barati's family: 'We want answers. What did they do to him?'
Australia's obscene cruelty toward refugees which it stores out of sight in its gulags overseas cannot be ignored and must be stopped. There's no real dentist on Manus Island, says whistleblower Azita Bokan.
"Put it this way, the very simple things – everyone is in a queue hoping that maybe one day there will be a miracle and they will get a dentist there. Everyone is having massive pain. They are beside themselves with pain and all that's been done is they take them to the guy that calls himself a dentist and all he does is he pulls teeth out. And most of them, their tooth has been pulled out – teeth that could have been saved. "
PNG police prelim report: Refugee Reza Barati was murdered by multiple head injuries.
A Manus Island migration agent has turned whistleblower, saying the whole asylum seeker processing system there is 'fake'.