The Fall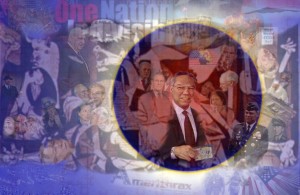 Don't expect me to care about your empire
its sacrifices, its bloody flag that hides
money men from scrutiny
your capitalism, your patriarchy
your imbalances, your hatred for trees,
your intrepid 'pioneers', your usurpers,
your love for hard-footed soil-squandering
sheep, cattle and goats,
always the goats, eroding,
as you do, you and your greed,
enslaving us all for your short-term gains,
your pollution, your land-clearing,
your civilisation, your corrosion,
your obsession with domination,
the fire in my belly burns you to ash,
i am the thorny bush
even your goats find indigestible.
Jinjirrie, September 2013.
The Travails of the Ruling Class
Is the US still wondering why?
will twin towers
of ignorance and greed ever fall?
profits before people,
drones before homes
helter skelter before shelter
who dwells in mansions
paid for by war expansions?
endless terror
padding coffers of rich
deserving poor
are thrown in the ditch.
red raw capitalism
shrouded in religious schism
who's jealous of freedom to bomb at will
the empire glories in spoils of the kill.
Jinjirrie, September 2013.
A Spell for Staying Well
One sip of moonlight, stirred with the tip of a dandelion,
look high up there to the right, the buddha sits and grins,
does he say it's all an illusion when the pain walks in,
hold that choice between one delicious word and another,
even if the universe inevitably steals the last laugh.
Jinjirrie, September 2013.