Of Stoats and Boats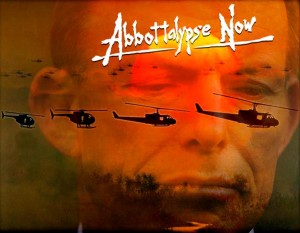 So here's the day of voting depression
where Murdoch bigans pervert the election,
democratic choice stolen by stoats
Minime Canutes can't stop the boats
but piss on the people to rise the tide
of ignorance, racism and bigotry inside
this greedy country that doesn't want to share
and still bleats "Advance Australia Fair".
Jinjirrie, September 7, 2013.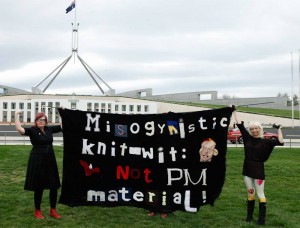 Of Privilege and Dinosaurs
Clive Palmer elected, can it be true?
There's never been a pollie quite like you,
with dinosaur pets and refloated boats
Who could begrudge a palmeresque gloat?
Surely it can't be as bad as it seems,
Australia ruled again by miners' dreams,
flogging the farm, building more dams –
Abbott looks like he's won ten Grand Slams,
Yet when into the House waddles Clive Palmer
will the members remember to don their armour,
For he's the only Clive in the village
Protected by parliamentary privilege.
Jinjirriem September 8, 2013.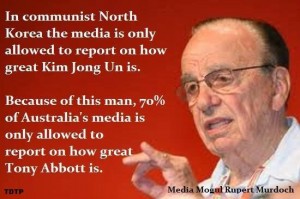 And for posterity, my interaction with Warren Mundine on twitter.
@warrenmundine @ikiriki @chrishagentb here is Abbott, the environmental vandal's, policy. http://t.co/WdSxaDRwnc

— Jinjirrie ??? (@Jinjirrie) September 5, 2013
@warrenmundine @ikiriki @chrishagentb it saddens me that you don't know what Abbott has in mind for the land. http://t.co/nkEosQTerO

— Jinjirrie ??? (@Jinjirrie) September 5, 2013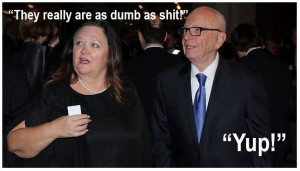 Related Links
Abbott's attack of Racial Discrimination laws
Bashing the blacks on legal aid – the LNP paves the road to 'assimilation by incarceration'
Coalition caned over claims of cash cuts
Thom Yorke Shares His Australian Election Views With 'Abbottalypse Now' Essay
Abbottalypse Now
Angry protest forces Abbott retreat in Sydney
Murdoch celebrates conservative victory in Australia with Twitter tirade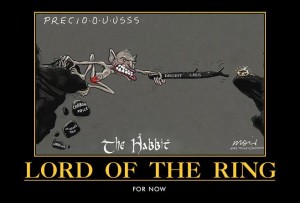 Murdoch casts public servants as a public disservice
@rupertmurdoch "Tele wot won it"! No, Australians just sick of Gillard'-Rudd incompetence and infighting wrecking great county.

— Rupert Murdoch (@rupertmurdoch) September 7, 2013
Sign the petition to have Newscorp's nepotistic subversion of the Australia election investigated by the Press Council