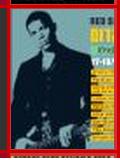 BREAKING: American jazz/jazz fusion guitarist and pianist Stanley Jordan has decided to respect the cultural boycott of Israel, and cancel his planned appearance as the headlining artist for the Israel Red Sea Jazz Festival (his image was used to create publicity posters in Hebrew for the state-funded event).
Jordan engaged in a long discussion on his facebook fan page with many people including Palestinians. He initially chose not to respect the cultural boycott call but rather perform in Israel, and then hold a special event later on in the year to promote justice for Palestinians.
https://twitter.com/stanley_jordan/status/287652054288191488
There is an outpouring of support for his decision to cancel ((see screenshot below).
Jordan's cancellation comes on the heels of cancellations by other Jazz musicians who were featured artists at the same festival. Both Portico Quartet and Andreas Öberg refused to play in Israel. Groups in France and Switzerland are asking Erik Truffaz to refrain playing in Israel. A Dutch group has asked Yuri Honing to also cancel.
We are a group of 950 members, representing many nations around the globe, who believe that it is essential for musicians and other artists to heed the call of the PACBI, and join in the boycott of Israel. This is essential in order to work towards justice for the Palestinian people under occupation, and also in refugee camps and in the diaspora throughout the world.
JOIN Boycott the Red Sea Jazz Festival in Apartheid Israel on Facebook

SOURCE
Stanley Jordan Cancels – Facebook Thread
Related Links
Spirituality, Stanley Jordan, and BDS
Stanley Jordan, Please Respect the Boycott of Israel
To the Palestinian People – Against the Normalisation of Apartheid by Joy Harjo
Hasbara and the Case for Cultural and Academic Boycott of Israel
Everything BDS: Stanley Jordan: Don't Cross the Picket Line
BDS Switzerland asks Erik Truffaz to refrain playing in Israel
OPEN LETTER asking Érik Truffaz to refrain playing in Israel
OPEN LETTER to Yuri Honing: Boycott the Red Sea Jazz Festival in Apartheid Israel
Portico Quartet Respects the Boycott of Israel