Lindsay Tanner gives a well-crafted introduction to the new Government Digital Economy blog, which is to be open for a whole 18 days.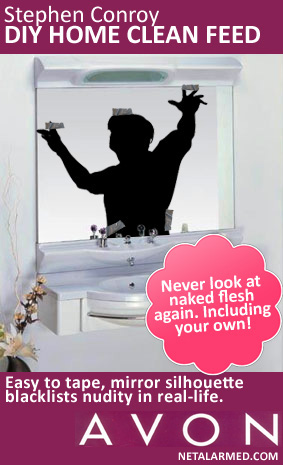 The Oz government is offering to receive online policy suggestions which contribute to their Future Directions paper to be released early next year.
Some of the themes to be explored include:
What does the digital economy encompass?
How do we maintain the same 'civil society' we enjoy offline in an online world? (this is the post that touches on the issue of filtering and we welcome your feedback about the issue in response to this post)
Is there a benefit for the digital economy from open access to public sector information?
Does Australia's regulatory framework need tweaking to enable a vibrant digital economy in Australia
How can the digital economy respond to environmental concerns?
What should Australia do to ensure that our businesses and citizens have the necessary skills to participate fully in the digital economy?
How can we measure the success of Australia's digital economy?
Perhaps tellingly, the associated Conroy media release doesn't include the bracketed explanation re web filtering.
As ever, the Fringe is cynical. Yet hopefully, this blog consultation initiative won't serve merely as online placation to the overwhelming groundswell of valid dissension against and criticism of Conroy's ill-considered web censorship plans. In other words, scream as loud as you like, people, we hear you – look, we published all your comments, but nanny knows best.
That the government apparently wishes to make online society like our 'civil' society indicates little has been learned on their part hitherto in this debate about the nature of the internet itself. The ever-present hunger for control is self-evident.
The new list of Filter Fallacies invoked by defenders of net censorship is an excellent starting point for people wishing to challenge the Conroy Doctrine.
For example,
The Conroy Fallacy: That if you are against the filter, you are for child pornography.
or
The Hamilton Fallacy: That censoring the Internet is just like censoring other media
UPDATE
Law enforcement agencies have been disempowered with the 'Labor Government's recent removal of $2.8m from the increased funding for OCSET (The Australian Federal Police's Online Child Sexual Exploitation Team)', the implausible implication being that web filters will be relied upon by government to take up the slack.
The Labor plan to censor the internet is in shreds with Telstra and Internode refusing participation in Conroy's flawed closed prototype trials.
Senator Conroy's office could not explain why it was telling people that the trials would not involve actual customers, which would give little indication of the real-world impact of the filtering plan.

Senator Conroy himself has consistently dodged questions about his policy in Parliament.

"How on earth could you conduct a 'live' trial if there are no customers to assess?" Opposition communications spokesman Nick Minchin said.

"The minister also continues to be deliberately vague and cryptic about the definition of unwanted content and now he is unable to clarify how this so-called live trial will be conducted, even though he wants it to start before December 24."

The Greens today called on the Government to abandon its internet filtering trial, saying it was flawed and doomed to failure.

…

Senator Ludlam said in a phone interview he believed Labor would drop the mandatory filtering policy in the new year once the now scaled-back trials were completed.

He said the Government could not abandon it now "without losing significant political face".
APC critiques Conroy's new blog
UPDATE Dec 10
Conroy has not revealed why the trials will not involve actual customers.
Mind maps of Conroy's flawed net censorship policy and fallout if it's implemented.
OCAU Internet filtering WIKI – a vast compendium of links on a timeline.
Conroy gets a blog bashing over his net censorwall.
The Australian Information Industry Association (AIIA) has raised concerns about the effectiveness of a new Federal Government digital economy blog in policy development.
If you have submitted a legitimate comment to the new DCBDE Blog and it hasn't been published, go to Filtering Fallacies and voice your concern.
Three terrific articles on Spiked discussing the censorwall saga – Danu Poyner's 'Digital Natives' take on censorious Kevin, with a history of the current netviral protest against Rudd's paternalistic ambitions to nobble the big WWW, Kerry Miller's Liberal tyranny on the World Wide Web which examines the extent to which Clive and the Hairshirts in tandem with the reactionary Catholic Labor Party right wing have hijacked the agenda, and Guy Rundle's Tear down Australia's Great Firewall Reef. Guy summons thoughts of Bertrand Russell and Voltaire, when he says "freedom of speech has to be defended against the equation of its use with the small amount of criminal behaviour conducted within it, and against the moralising notion that consensual adult images and activities should not be freely accessible lest they cause 'harm'."
It comes down to numbers now. Kevvie will lose face if he drops the silly policy, not just here but worldwide – perhaps most importantly in Asia, where they take things like that very seriously. At present he's riding high in the polls. Should the issue reach the house, there's no guarantee some of the moralistic wankers and technological retards in the Liberal Party may not cross the floor. Turnbull has been very very quiet on the issue, though of course, in politics, timing is everything.