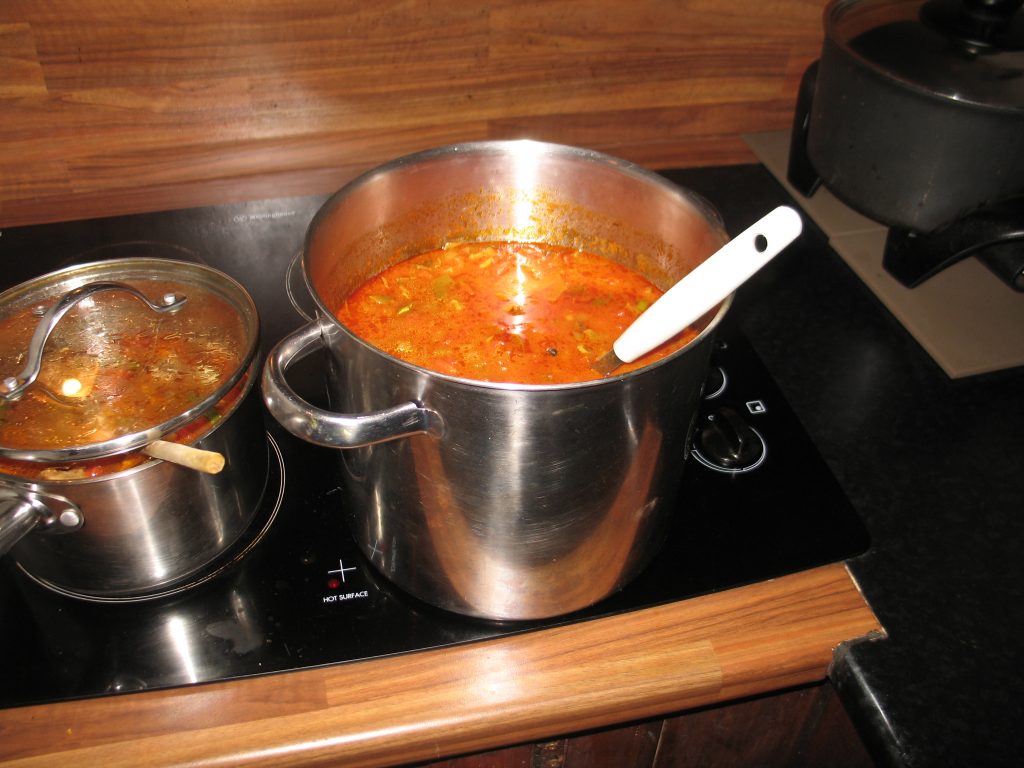 Looking to experiment with new recipes during coronavirus lockdown? Here's how to make my delicious all-purpose Isosauce which you can freeze in meal-sized recycled containers and combine with other ingredients later on as you wish. Measurements are approximate as you can alter most amounts according to your tastes. I like using this sauce with pasta, as an addition to stews and casseroles or as a gravy substitute.
INGREDIENTS
Several onions
Several capsicums
Several zucchinis, beans or other veggies you like
Several cans of chopped tomatoes or if available, fresh tomatoes – cherry toms are best
Mushrooms
One can of coconut milk optional
Fresh turmeric
Fresh ginger
Fresh garlic
Olive oil or butter
Sugar
Salt
Whole black pepper
Curry paste optional
Method
Saute onions in butter or olive oil in a large, high saucepan, mix in some curry paste if you like, then add in order chopped garlic, turmeric, ginger, capsicums and other vegetables. In a separate frypan, saute mushrooms in olive oil or butter, then combine them with the sauce mix.
Finally, tip in the tomatoes and coconut milk, add some sugar to fix the tomatoes, salt and pepper to ignite the turmeric.
Simmer for a couple of hours, then leave to cool. Then fill your containers and freeze them till you need them.