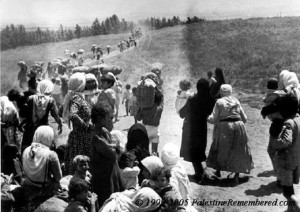 Today, May 27th 2014, Portugese fadista Mariza played at the Mediterranean festival in Ashdod despite a petition and letters from supporters of the BDS movement asking her to respect the Palestinian-led boycott of Israel. Sadly, Mariza's performance will be utilised as propaganda to obscure Israel's abuses of Palestinian people and colonisation of their lands. Israel unashamedly uses all culture as propaganda to represent itself and its torment of Palestinians as 'normal', operating a sophisticated global network controlled by the Office of the Prime Minister of Israel. This Hasbara Apparatus strenuously attempts to prevent the attainment of basic rights, freedom and justice for Palestinians and sabotage actions which support these such as BDS.
Mariza sang in Ashdod, which before all its Palestinian inhabitants were expelled to Gaza by invading Israelis in 1948, was called Isdud or Asdoud. Israeli forces surrounded the town during Operation Pleshet, shelling and bombing it from the air. For three nights from the 18th October, the Israeli Air Force bombed Isdud. With the exception of its two schools, its crumbling mosque, and one of its shrines, Isdud was obliterated when Israel occupied it in on the 28th October, 1948. Most of the Palestinians who were driven from their homes then are corralled by Israel's apartheid fence in Gaza now, only 40 kms (25 miles) south of their homes in Isdud. Along with their descendants, they are besieged and subjected to ongoing collective punishment by Israel.
The Mediterranean festival illustrates the disingenuous sanitization of Israel's war crimes and crimes against humanity perpetrated against Palestinians, through the appropriation of Mediterranean culture and music. Similarly, Israel subsumes Palestinian and Mediterranean food like falafel, hummus and couscous.
When on Saturday 25th May, Mariza appeared in Lisboa as the musician headlining the UEFA Champions League opening ceremony, she later celebrated having a photo with Real Madrid star, Cristiano Ronaldo. Perhaps she will have another opportunity to learn from him why Ronaldo has expressed his support for Palestinians, such as raising money from the sale of sports shoes by his club's charity foundation for schools in Gaza through auction, and though belated she will realise she should have not performed in Israel and will refrain from returning.
Co-authored by Yael Kahn