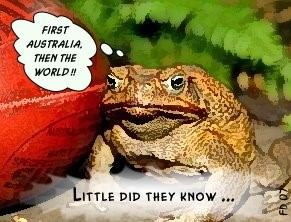 Monsanto attempted to suppress test study data which when independently evaluated by a French team from the University of Caen after Greenpeace was successful in obtaining a court order to release the data, showed rats fed the GE corn experienced higher levels of liver and kidney toxicity.
The same data was available to the national regulator, Food Standards Australia New Zealand (FSANZ), in 2004 yet FSANZ failed to assess it, relying solely on Monsanto's analyses which, according to Professor Seralini, "do not stand up to rigorous scrutiny".

…

The study results were published last week in the journal Archives of Environmental Contamination and Toxicology. The study was headed by Professor Gilles Eric Seralini, a French government scientist and expert in GE technology from the University of Caen. His team of experts analysed the results of safety tests submitted by the world's largest genetic engineering company, Monsanto. The study found that "with the present data, it cannot be concluded that GM corn MON863 is a safe product".
Food Standards Australia New Zealand (FSANZ) based its assessment of the GE corn on Monsanto's advices, declaring it safe for humans.
FSANZ had access to the test data (on which the new study was based) back in 2004 and still gave this toxic corn the okay.
An historical chronology of Monsanto's deception and subsequent revelations can be downloaded here with an indepth fact sheet here.