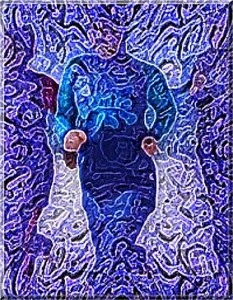 On World Bulletin, Levent Basturk provides analysis on the role of orientalist western disciplines on development within islamic countries, and how this phenomena serves capitalism, noting that:
"The Orientalist viewed Asiatic society as a society whose social structure was characterized by the absence of civil society. In other words, a network of institutions mediating between the individual and the state is absent. The conditions for Oriental despotism were created as a result of the absence of these institutions because the individual was exposed to the arbitrary rule of the despot. The absence of civil society simultaneously explained the failure of capitalist development outside Europe and the absence of democracy. Such an absence fortified the Orientalist explanation of Muslim psychology.
…
England was characterized by Marx as "the unconscious tool of history in bringing about … revolution.[19]

In light of this view, the societies of the Orient could only be changed and transformed by exogenous forces because of their internally static condition. This exogenous force is the destructive effect of capitalist imperialism and colonialism. What can be inferred from this belief is that the struggle of colonized nations against the historical growth of the capitalist mode of production was, by definition, a reactionary struggle. Like other major figures of sociology and political economy, Marx and Engels concluded that the economic backwardness of the Middle East resulted from the combination of social and political causes, of which the absence of a middle class of entrepreneurs was especially important."
As a result of the information 'revolution', the insertion of the orientalist point of view is deepened because it is elites largely who have the access to the information network. What happens when knowledge and access to the net becomes further diffused? The Orient is strengthening its voice, regardless of impact by western capitalism.
With the rejection of the orientalist western Femen movement, for example, feminists within Islam assert the primacy of their narrative. As the Frustrated Arab highlights:
Simply stating that you are in solidarity, that you support a woman's right to don the headscarf, remove it, cover/uncover etc. is in no way dubious. It is when aforementioned solidarity crosses the red line and veers into the seizure of native voices and the tokenization of these voices does this become intensely problematic, ineffective and perverse.

Also it has long been chronicled that women of colour are often left out of mainstream feminist discourse, unless it is by means of humanitarian imperialism channels where they are simply tokenised. Bell Hooks (Gloria Jean Watkins), a feminist, social activist, does a magnificent job describing this in much of her work.

In terms of the mounting questions in regards to how one is to raise awareness in light of such groups as FEMEN: you raise awareness by highlighting native voices, not co-opting them. It is your duty to amplify, not commandeer.