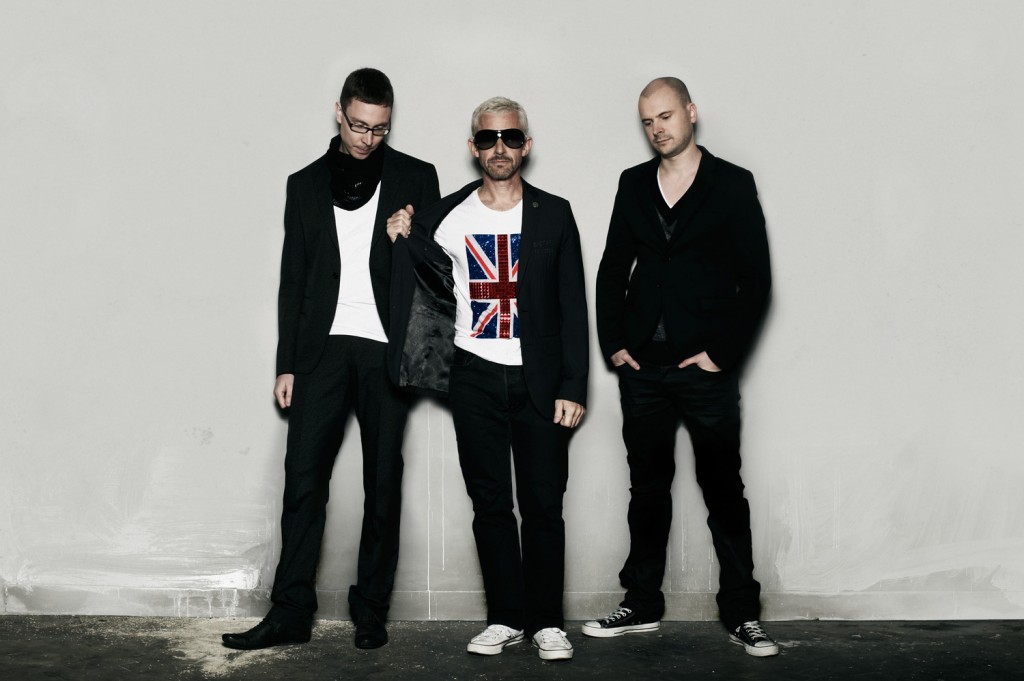 Dear Above and Beyond members Paavo Siljamäki, Jono Grant, and Tony McGuinness,
We are writing to ask you to seriously consider cancelling your gig planned for February 21 in Tel Aviv. Your cancellation would send an effective, truthful message to young people in Israel: Apartheid is unacceptable.
For change to occur, the status quo cannot be supported. One part of the current routine is for trance artists such as yourselves to fly quietly to Tel Aviv, perform for throngs of Israelis and, at times, even for a few Palestinians with Israeli identification cards.
The other part of the present routine is to ignore Israel's crimes against Palestinians in Gaza and the West Bank. Israel's medieval siege upon the over 1.6 million people of Gaza is a crime of collective punishment, defying international law, and violating the most basic human rights. Like it or not your audience in Tel Aviv, liberal as they may seem when they are dancing late into the night, largely support that unconscionable siege. Your gigs in Israel only help to reassure them that all is well, that any discomforting awareness can be suppressed in dance and they should continue not to question their state despite its crimes against humanity.
Yet can music really be completely separate from politics? In the case of Israel, it cannot. The act of performing in Israel is interpreted and broadcast as support and propaganda for the state through a willingness to violate the boycott call made in 2005 by Palestinian Civil Society. On the other hand, simply refraining from playing in Israel is a quiet, neutral stand to take. Lastly, speaking out in support of the boycott is a clear stand against apartheid. Roger Waters from Pink Floyd, for example, has taken the latter route, asking his colleagues in the music industry to support the boycott. [1] Portico Quartet also chose to vocally support the boycott, after cancelling their gig planned for this month.[2]
We are asking you to at least take a neutral stand and quietly refrain from playing in Israel. Better yet, we are asking you to appraise the information about the reasons for boycott, and vocally support it. Dave Randall is an example of one of several artists who worked in a collaborative effort to create amazing musical support for Palestine, as well as vocal encouragement for the boycott.[3]
Plans for Lollapalooza Israel were recently scrapped because organizers could not recruit international artists who would agree to perform in Israel, the number of artists willing to play there is dwindling.[4]
Why should trance artists be any different? Trance musicians are also afforded a great opportunity to take a stand for justice. Paavo Siljamäki, Jono Grant, and Tony McGuinness, this is your choice, your opportunity, and now is the time, make your trance music group go way above and beyond, support justice and call out against apartheid, don't return for a third time to Israel.
Warm Regards,
Don't Play Apartheid Israel
We are a group, of over 1000 members, representing many nations around the globe, who believe that it is essential for musicians & other artists to heed the call of the PACBI, and join in the boycott of Israel. This is essential in order to work towards justice for the Palestinian people under occupation, and also in refugee camps and in the diaspora throughout the world.
Trance Addicts Against Israeli Apartheid
We are a newly formed group dedicated to the advocacy and promotion of a trance music boycott of Israel.
[1] Tear down this Israeli wall: I want the music industry to support Palestinians' rights and oppose this inhumane barrier by Roger Waters
http://www.guardian.co.uk/commentisfree/2011/mar/11/cultural-boycott-west-bank-wall
[2] Portico Quartet Respects the Boycott of Israel
http://refrainplayingisrael.blogspot.com/2012/12/portico-quartet-respects-boycott-of.html
[3] Dave Randall interviewed about 'Freedom for Palestine' single
http://www.socialistworker.co.uk/art.php?id=25100
[4] Party's over for Perry Farrell: Lollapalooza Israel collapses as artists said to stay away http://electronicintifada.net/blogs/ali-abunimah/partys-over-perry-farrell-lollapalooza-israel-collapses-artists-said-stay-away