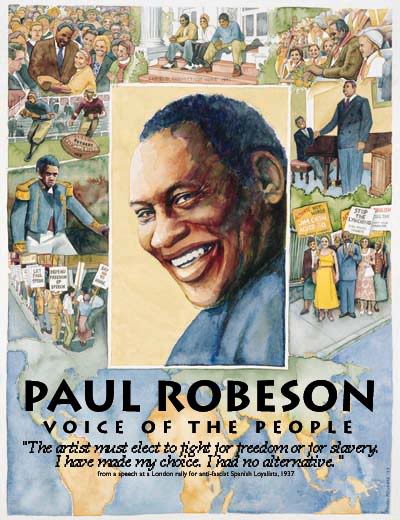 Geri Allen
Associate Professor of Jazz and Contemporary Improvisation
http://www.geriallen.com/contact.php
University Of Michigan
734-764-5599
Dear Geri Allen,
We (Don't Play Apartheid Israel) heard that you plan to perform before a segregated audience in Eilat on August 1 and 2. This is your opportunity to refuse this invitation to play for an Israeli government sponsored event and to support human rights. Among the nearly 6 million Palestinians who are subject to racism and segregation by Israel, there is at least one young Beah Richards whom you have the opportunity to 'lift up' by standing up for equal rights and justice.
In our minds, the film about the late Beah Richards, who was empowered by the strength of Paul Robeson, is intertwined with your piano notes. Had it not been for Paul Robeson's firm refusal to perform before segregated audiences, Richards would have never been inspired to write her poem, then later become the strong woman who fought for human rights for African Americans through her leadership and role as a great actress.
Less than two years ago, a group of young, bright students at the University of Michigan staged a silent walk-out protest when two Israeli soldiers who falsely claimed that Israel does not harm civilians, spoke. The courage of these students who wore the names of Palestinian children whose lives were ended by Israel's ferocious military power (the 4th largest in the world) moved many people to support justice and human rights for Palestinians. Please watch "Students Protest IDF Soldiers Campus Visit – OFFICIAL":
In February, Robin D. G. Kelley, the Gary B. Nash Professor of American History at UCLA and prize-winning author endorsed the academic and cultural boycott of Israel. He stated:
"We went to Hebron, and visited and talked to Palestinian merchants, and witnessed a level of racist violence that I hadn't even seen growing up as a black person here in the States, I have to say, and I've been beat by the cops."
In March, organizations from around the world applauded Cassandra Wilson's choice to refuse to headline a women's empowerment festival in Holon, Israel. The festival was, as is the Red Sea Jazz Festival, not something Palestinians under occupation could attend. Wilson said:
"As a human rights activist, I identify with the cultural boycott of Israel."
In June, Alice Walker, refused to have her Pulitzer Prize-winning novel The Color Purple republished in Israel. In a letter to Yediot Publishers in Israel she writes:
"Israel is guilty of apartheid and persecution of the Palestinian people, both inside Israel and also in the Occupied Territories."
Palestinian Civil Society has called for a cultural boycott of Israel and many musicians support it, including 230 Irish artists and 150 Swiss artists, who have signed up to respect the boycott, stating "We note that the non-violent boycott, when it gains wide popular support, is an effective means of putting pressure on those in power." Endorsements for the academic and cultural boycott of Israel from colleagues at American institutions now number 690.
The choice is yours to stand with those who are oppressed, or to stand with the oppressors. Are your two gigs really worth it? By cancelling, you might inspire a young person like Paul Robeson did. What better way to do this than by endorsing the cultural boycott? If you play, however, you set a grim example for your young students and diminish Robeson's legacy. We are hoping you choose to stand with integrity, justice and human rights, with Paul Robeson and many others who have played a vital part in challenging racism and brutal oppression.
Beah said "With those words, that man lifted me." When Richards met Robeson as an adult, she recited the poem she wrote as a teenager:
But, most all your songs have
taught me how to fight
To speak out, stand up for what
is right.
So now I say NO to those who
clasp unseemly silence
on your golden tongue,
who dare obscure the light
of life . . . .
Paul Robeson must speak
for Dan
for me
for us
Even yet. Today.
Sincerely,
Don't Play Apartheid Israel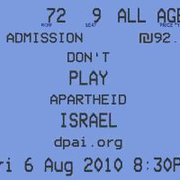 London, Ireland, Australia, USA
We are a collective of over 900 members, representing many nations around the globe, who believe that it is essential for musicians & other artists to heed the call of the PACBI, and join in the boycott of Israel. This is essential in order to work towards justice for the Palestinian people under occupation, and also in refugee camps and in the diaspora throughout the world.