The Amira brothers from Ni'lin village in the West Bank try to reach the Madonna concert in Israel. They explain they are living in a very big jail. courtesy of Israel.
Boycott, divest and sanction from apartheid Israel! No normalisation with Israel until its disgusting brutal oppression and denial of human rights to Palestinians ends.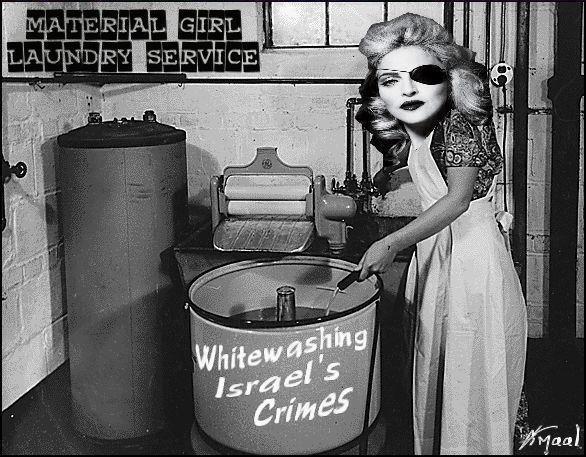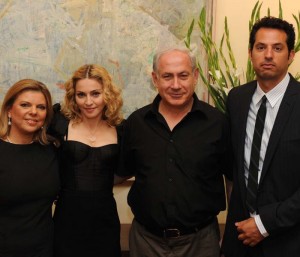 Related Links
Anarchists Against the Wall & Sheikh Jarrah movement reject Madonna's invitation to whitewash Israeli apartheid & occupation
Madonna reportedly donated 580 tickets to her show to members of both the Israeli and Palestinian peace camps, but not all of them were accepted
Madonna Brings Peace to the Middle East with Additional Concert Dubbed "Dirty Laundry"
The performance for "peace" sounds gruesome:
For "Gang Bang," Madonna wrestled with armed intruders whom she then dispatched with a pistol – their "blood" spattering across an enormous video backdrop. In a routine for "Revolver", she wielded a Kalashnikov rifle, used by many modern-day insurgents, while one of her dancers favored an Israeli Uzi.
Nauseating: "During that show, she wrapped herself in an Israeli flag and called Israel the "energy centre of the world."
Madonna invites leftist groups to concert, Anarchists refuse
A tale of two Independents, reporting on Palestine and BDS