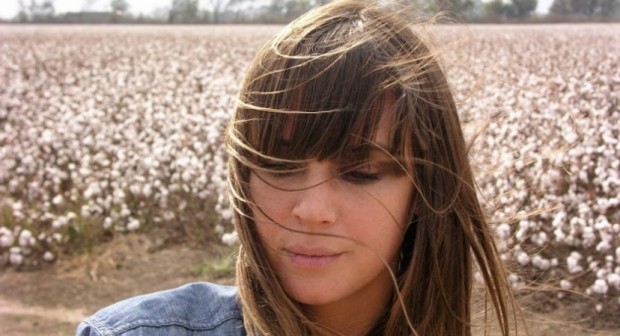 Dear Cat Power,
You may have heard about the growing movement of people who stand in solidarity with Palestinians and their struggle for human rights. You may have heard of Boycott, Divest and Sanctions against Israel (BDS). This is a people's movement, and a growing number of musicians are choosing to be a part of BDS.
In 2006, the majority of Palestinian civil society united to ask artists like you to respect their call for a cultural boycott of Israel. [1] We are confident that, seeing the facts of Israel's crimes against humanity of apartheid and colonialism, you will decide to refrain from playing in Israel until justice is delivered to the oppressed Palestinian people.
This grassroots global people's movement is the only foreseeable way to end Israel's crimes. The United Nations, despite numerous resolutions against Israel's crimes against the Palestinian people, has not ensured that Israel is forced to comply with international law.
Archbishop Desmond Tutu of South Africa said
"International Boycotts, Divestment and Sanctions against the Apartheid regime, combined with the mass struggle inside South Africa, led to our victory … Just as we said during apartheid that it was inappropriate for international artists to perform in South Africa in a society founded on discriminatory laws and racial exclusivity, so it would be wrong … to perform in Israel."
Roger Waters, founder of Pink Floyd, emphasised
"Where governments refuse to act people must, with whatever peaceful means are at their disposal. For me this means declaring an intention to stand in solidarity, not only with the people of Palestine but also with the many thousands of Israelis who disagree with their government's policies, by joining the campaign of Boycott, Divestment, and Sanctions against Israel. This is [however] a plea to my colleagues in the music industry, and also to artists in other disciplines, to join this cultural boycott. Artists were right to refuse to play in South Africa's Sun City resort until apartheid fell and white people and black people enjoyed equal rights. And we are right to refuse to play in Israel."
Playing in Israel today, in violation of the boycott call, sends two messages:
The artist has chosen to ignore the Palestinian people's call for solidarity through BDS.
The musician is aware of and accepts that the Israeli Ministry of Culture will endeavor to use an artist's name to legitimize and promote the current oppressive, racist, apartheid government through social media like Twitter[2], through press releases, and via the CCFP. [3]
Nissim Ben-Sheetrit, former deputy director general of the Israeli foreign ministry, stated "We are seeing culture as a hasbara [propaganda] tool of the first rank, and I do not differentiate between hasbara and culture." [4]
We hope you will refrain from playing in Israel, playing Tel Aviv has been compared to playing in Sun City during South African apartheid. A musician does not need to play in Israel in order to "see" the human rights violations that are going on there.
Cat Power, this is your opportunity to be a part of a people's movement and to choose to stand NOT with Israeli crimes against humanity, but with a movement that Belgium filmmaker Chris den Hond calls one of the "most prominent international grassroots movements against the Israeli policy of occupation and colonization of historic Palestine." [5]
Over 11 million people are oppressed by Israel's violations of human rights against non-Jews. Howard Zinn referred to both American "western expansion" and Israel's occupation of land as "ethnic cleansing." [6] People were and still are forced from their homes, and made into refugees. Gaza was made into a crowded, Israeli-controlled open-air jail. The West Bank is surrounded by an apartheid wall and sprinkled with over 500 roadblocks and checkpoints. [7]
While Israel presents itself as a democracy, in fact it is a democracy only for Jews, whilst indigenous Palestinians, most particularly in the Occupied Territories, are treated as less than human. Palestinians, lesser citizens within Israel itself, are discriminated against by 43 laws privileging Jews at their expense.[8]
Please cancel your concert, do it for Shabrawi and Ezz ad-Deen, the two Palestinian children whose story was recently featured in The Guardian [9]. These two boys lived through solitary confinement, interrogation, shackling of hands and feet, verbal abuse ("You're a dog, a son of a whore" – is common), sleep deprivation, and threats against their families.
We hope you'll choose not to play in Israel while so many children are suffering just miles away from Tel Aviv.
Peace,
DPAI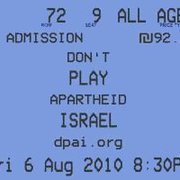 We are a group, of over 830 members, representing many nations around the globe, who believe that it is essential for musicians & other artists to heed the call of the PACBI, and join in the boycott of Israel. This is essential in order to work towards justice for the Palestinian people under occupation, and also in refugee camps and in the diaspora throughout the world.
Notes:

[1] PACBI Guidelines for the International Cultural Boycott of Israel www.pacbi.org/etemplate.php?id=1047
[2] Punk Rocker's "Simple Plan" part of Israel's Apartheid Plan refrainplayingisrael.posterous.com/punk-rockers-simple-plan-part-of-israels-apar
[3] Creative Community for Peace and Apartheid www.artistsagainstapartheid.org/?p=1835
[4]About face http://www.haaretz.com/misc/article-print-page/about-face-1.170267
[5] BDS boycott divestment sanctions against Israel by Chris den Hond http://youtu.be/utn7qOQyvfA
[6] Howard Zinn on Palestine blog.endtheoccupation.org/2010/01/howard-zinn-on-palestine-advance-of.html
[7] MOVEMENT AND ACCESS IN THE WEST BANK by UNITED NATIONS Office for the Coordination of Humanitarian Affairs occupied Palestinian territory
unispal.un.org/UNISPAL.NSF/0/8F5CBCD2F464B6B18525791800541DA6
[8] Haneen Zoabi at the Russell Tribunal Cape Town: 'We need equality' www.kadaitcha.com/2012/01/09/haneen-zoabis-presentation-at-the-russell-tribunal-cape-town/
JOIN Cat Power, Please Respect the Boycott of Apartheid Israel
[9]The Palestinian Children – Alone and bewildered – in Israel's Al Jalame jail www.guardian.co.uk/world/2012/jan/22/palestinian-children-detained-jail-israel