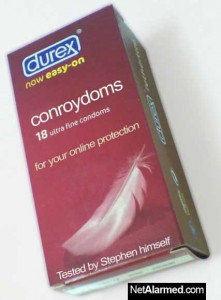 The drift of the ALP to the right during Howard's reign was palpable and now, nearly a year after the ALP winning the last federal election, Christian fundamentalism has inserted its cloying puritanical payload firmly into the Oz body politic. With the Family Fist joyously inserted into its nether regions, whilst ignoring the admonishments of savvy internet doctors and pleas of free speech advocates, the ALP Government is exposing Australia to the risk of serious infection by the sinister Victoriana bacillus. Minister for Broadband, Communication and the Digital Economy, Stephen Conroy, exhibiting the most florid symptoms of technological denial and prudery, is refusing to backtrack on his seriously flawed bleatings that other western democracies employ internet condoms similar to the pricked sheath he proposes. In fact, Conroy's proposed internet censorship regime is shared only by such human rights champions as China, North Korea, Iran and Saudi Arabia.
Conroy is avoiding the question of exactly what 'unwanted material' he's hoping to block from dainty Australians' minds, whilst attacking and attempting to gag learned critics of his plans. Is this the thin edge of a totalitarian wedge which Conroy, along with the sexually repressed, intolerant religious right, is pushing?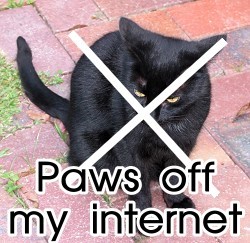 The Government needs the support of the Greens and Opposition to ram net censorship legislation through, so they are unlikely at present to succeed. However, Conroy is still signalling the commencement of censorship trials from December 24 and has called for expressions of interest from ISPs. Quite possibly the Government has another agenda – their attack on the internet, being pre-doomed to technological failure, may still prove a successful tactic in obtaining the support of Senators Xenophon and Fielding for other Government bills.
What to do? prevention of a nauseating epidemic of Victoriana is better and less costly than cure. There's an online petition at Computer World worth signing. Folks can also contact Conroy direct here.