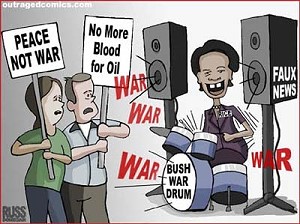 Born out of a strike by women textile workers in the US, in 1908, for better pay and working conditions, International Women's Day has a long tradition of protest and political activism. The first IWD was held in 1911 in Germany, Austria and Denmark, and called for the vote and political and economic rights for women. In Australia, the first IWD was held in the Sydney Domain in 1928. Equal pay for equal work, an eight-hour day, no piecework and the basic wage for the unemployed were among the key demands.
Today IWD is a celebration of what we've achieved "and continues to be an important part of raising the issues that face women today. On average, women receive only two-thirds of the wages of men. Indigenous women still suffer systemic racism and denial of their basic rights. Accessible child-care is still not publicly provided. Women still suffer violence in their homes and on the streets. Migrant women, particularly those from non-English speaking backgrounds still face racism and super-exploitation. Women still do not have control of their reproduction: abortion is still illegal and expensive. Lesbian women still face entrenched homophobia and discrimination. Women still do the majority of the unpaid work in the home. Women are still stereotyped and objectified in the mainstream media "a primary factor in the increasing rates of eating disorders amongst young women.
For all these reasons, and so many more, International Women's Day remains an important opportunity to raise our demands for equality and justice. John Howard says that "young women are in a post-feminist period" but until we are in a post-sexist period, feminism will be as necessary and as relevant as ever. So prove John Howard wrong this International Women's Day" join the protest and raise your voice for justice!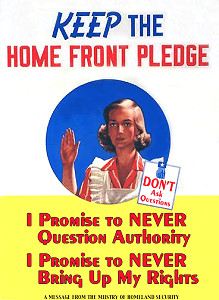 International Women's Day 2007
RALLY AND MARCH
Women Uniting for Justice
* Repay the stolen wages * Stop family violence *
* No more deaths in custody * End the occupation of Iraq *
* Repeal workchoices *
This Saturday (March 10) – 10am
Queens Park (cnr George & Elizabeth Sts, city)
Speakers include:
* Reverend Alex Gator – Aboriginal elder and activist
* Professor Boni Robertson – Professor of Indigenous Policy, Griffith University
* Salam El-merebi – Al-Nisa Youth Group
* Candace Wright – Amnesty Stop Violence Against Women Action Group
* Valda Graham – Liquor, Hospitality and Miscellaneous Workers Union
* Coral Wynter – Australia Venezuelan Solidarity Network
* Katrina Barben – International Women's Day Collective and long-time abortion rights campaigner
Followed by a march through the city to join the Numberlie Dadjin ("All the Sisters") Festival at the Jagera Arts Hall, Musgrave Park. The march route will be:
Queens Park > George St > Adelaide St > Edward St > Charlotte St > George St > Brisbane Square > Victoria Bridge > Melbourne St > Manning St > Musgrave Park
There will be a mini-bus accompanying the march (talk to organisers on the day if you would like a seat)
Don't forget to bring your whistles, drums and any other noisemakers!
For more information:
Phone: 0400 720 757 (Kathy), 0407 63 117 (Katrina).