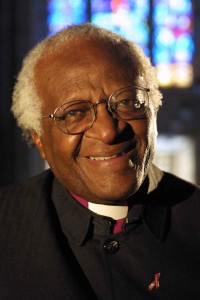 "Dear Friends of Palestine in Australia
The people of the world have been shocked and horrified at the recent brutal and disproportionate assault on the people of Gaza. Over 2000 people have died, hundreds of them children. The infrastructure of Gaza, already greatly damaged in previous similar attacks, is now completely degraded, with basics such as water and electricity denied to the vast majority of the population. Thousands are without shelter and medicines and 80% of the population are dependent on UN assistance.
The world waits while representatives of Israel and the Palestinians negotiate a ceasefire and we hope that there will be peace. But peace will not come until the illegal occupation of the Palestinians ends. It will not come to Gaza until Israel and Egypt lift the 8 year siege that has crippled the Gazan economy and squeezed the population, creating enormous hardships for the people there.
Decades of reliance on diplomacy to deliver a just outcome in Palestine have come to nothing. But a new hope lies in the ordinary citizens of the world. This is the worldwide non-violent movement known as the Boycott, Divestment and Sanctions movement, or "BDS". This movement carries the hope of millions of ordinary people who are turning the tide through economic pressure to force Israel to end its occupation of the Palestinians and participate in a just resolution to the conflict between these two peoples who deserve peace.
Many of you in Australia are part of the BDS movement. You are seen every week in different cities and towns talking to other Australians about BDS and informing them about the injustices suffered by the Palestinians. Many others of you participate individually by choosing not to buy Israeli products or the products of companies that support Israel in its illegal occupation of Palestine. Others of you refuse to buy tickets to the Israeli Film Festival, or boycott Israeli academics who come from Israeli Universities that support Israel's policies of occupation.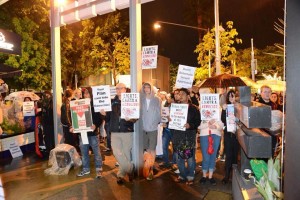 This is the power of BDS.
We in South Africa, who know about oppression and occupation and who know about the power of BDS, salute the Australian BDS movement and we join with you in calling for Israel to end the Occupation; to end the siege of Gaza. We join with you in calling on the Australian Government to demand that the occupation of the West Bank ends; for Israel to stop the illegal Israeli settlements in the West Bank; for the siege of Gaza to be permanently lifted.
We in South Africa join with you and we shout "Free Free Palestine!"
God bless you.
Archbishop Emeritus Desmond Tutu (Cape Town – South Africa)"