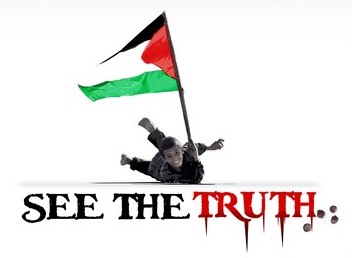 As the old saying goes, "absolute power corrupts absolutely" and Israel is no exception. With the craven collusion of the UK and US, the Zionist enterprise has had absolute power over its luckless neighbours since its unfortunate conception or rather transplantation.
Israel's fetishistic posture as victim whilst it perversely celebrates a stance of victory, colonialism, nationalism and militarism has encouraged displays of defiant, lawless behaviour by the state itself and amongst its worldwide cadres of Zionist zombies, which would make it the envy of every tinpot dictator from Zimbabwe to Burma.
The latest of its repugnant transgressions against international law and human decency is the terrorising of the crew of the Lebanese aid ship en route to Gaza and carrying 60 tons of aid, journalists and activists including former Greek Catholic archbishop of Jerusalem Hilarion Capucci, who left Jerusalem in the 1970s after serving in an Israeli jail.
Israeli soldiers on Thursday climbed into the Lebanese aid ship "Taly" and beat up the crew, while Israeli war ships opened fire on the ship near Gaza territorial waters, the Doha-based al-Jazeera TV reported.

An al-Jazeera reporter on board, crying in panic, said "they are directing their guns to our heads and beating us" before the television signal broke off.

The Israeli navy fired three times on the Togo-flagged ship, according to the report
The ship was then seized and towed to the town with a name straight out of Tolkien's Mordor – Ashdod.
The Israeli army confirmed that a Lebanese aid boat, which was trying to enter the Gaza Strip water, was seized by the Israeli navy on Thursday morning.

The crew was taken in for questioning by Israeli security personnel and all the humanitarian goods would be transferred into Gaza via border crossings, the spokesman said.

Earlier, reporters from Al-Jadeed and al-Jazeera TVs said the Israeli navy fired three times on the ship, which caused no casualties.

The Al-Jadeed station said Israeli troops then boarded the ship and threatened the crew, adding that the Togo-flagged ship was surrounded by 18 Israeli gunboats demanding the crew turn back.

IDF spokesman denied that the army used any gunfire to the boat, adding that the crew of the boat had ignored different warnings from the Israeli navy.

"Israeli crew approached the boat Wednesday night, as it was suspicious of smuggling illegal supplies," he said.

The boat set sail from the northern Lebanese port of Tripoli on Monday night and headed for Gaza Wednesday morning after a stopover in Cyprus.

It was directed to al-Arish in Egypt initially, but the crew decided to try again to reach Gaza to challenge an Israeli siege of Gaza, according to army sources.
Al Jazeera's report is more enlightening than the Xinhua releases above.
Al Jazeera's correspondent aboard the Al-Ikhwa (The Brotherhood) ship said the navy first opened fire, then five Israeli soldiers boarded the ship, beating and threatening the passengers.

"They are pointing guns against us – they are kicking us and beating us. They are threatening our lives," Al Jazeera's Salam Khoder said.

Communications with the ship broke off shortly thereafter.

According to the owner of the vessel, the Israelis destroyed its communication equipment and confiscated the phones of those on board.

…

Maan Bashour, an aid co-ordinator for the group End the Blockade of Gaza, said the ship was carrying medical equipment, food supplies and books, toys and milk for small children.

"This ship was searched in Cyprus and in Lebanon," Bashour told Al Jazeera in Beirut, Lebanon. "And we were very eager to let it be searched by Lebanese and Cypriot authorities in order that there be no reason for the Israelis to prevent it from going to Gaza."

Foud Siniora, Lebanon's president, condemned the attack on Al-Ikhwa, emphasising that it was on a humanitarian mission to Gaza.

"It is no surprise for Israel to perpetrate such an action as it has been accustomed to ignoring all international resolutions and values," he said during a speech in Beirut.

"I made a number of necessary phone calls with international parties in order to exert pressures on Israel which is violating laws. I hold Israel responsible for the safety of the ship and passengers. "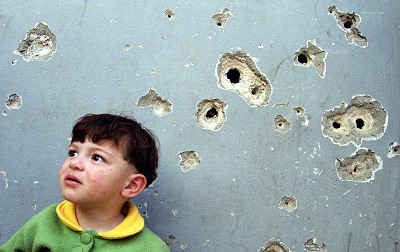 In Cairo, truce talks as yet have not reached satisfactory resolution.
Egyptian officials had expressed hopes a deal would be signed on Thursday, but Hamas negotiators returned to Gaza and Damascus overnight with a number of issues still unresolved.

Despite the setback, Hamas delegates are expected to return to Egypt on Saturday and officially accept an at least 12-month truce with Israel.

Mohammed Nasr, a member of the Hamas delegation that travelled to Cairo, told Al Jazeera that some of the proposals discussed were "ambiguous".

"Our brothers in Egypt, they need some time to contact the other side [Israel] in order to get clarifications and answers to our questions and issues raised by the [Hamas] movement," he said.

…

One of the key sticking points in reaching agreement is the opening of Gaza's borders.

Hamas and other Palestinian groups have demanded Israel lifts its blockade of the Gaza Strip, which prevents even humanitarian aid from coming in.

Israel, however, has cited concerns of weapons smuggling into the territory and says it wants to keep at least a quarter of the border crossings closed as leverage until Hamas releases Gilad Shalit, an Israeli soldier captured in 2006.

Hamas has so far refused to link the two issues, saying Shalit will only be released if Israel frees some of its held members in exchange.

Another sticking point is the length of the ceasefire agreement.

Israel has asked for a 18-month truce, while Hamas has called for a year-long truce.

Salah al-Bardawil, another member the Hamas negotiating team, told Al Jazeera that while there are still several unresolved issues, he was confident that a deal would be reached within days.

Furthermore, he said Egypt has pledged to host all the Palestinian factions, including Hamas, at a conference on February 22 to deal with such issues as national unity, security and political prisoners.
Ominously, US/Israeli collaborator, Egypt, has closed the southern borders completely – is another military assault on Rafah imminent?
Egypt on Thursday closed its Rafah crossing with the Gaza Strip to all but exceptional cases after opening it to aid and wounded Palestinians during Israel's war on Hamas.

"The border is closed as of this morning," a border official told AFP, adding that wounded Palestinians being treated in Egypt would still be allowed to return home and some wounded Gazans would still be allowed to enter Egypt.

"No humanitarian, media or medical delegations will be allowed through, nor will medical aid deliveries be permitted," the official said, while "foreign delegations" who entered Gaza from Egypt would also be allowed to return.
Xinjua's story offers some additional information:
Egypt and other foreign countries had asked its citizens and the medical teams to leave the Gaza Strip before February 5 without showing the reason, but in fear of a resumption of an Israeli military assault on Gaza.

Meanwhile, Gaza-Israeli crossings coordinator Ra'ed Fatouh said earlier that Israel informed the Palestinians that it would partially and temporarily reopen its crossings with Gaza to allow food and fuels for the Gaza Strip.

"Three key crossing points between Israel and Gaza will be reopened today (Wednesday) to allow food supplies as well as industrial diesel for operating the main Gaza power station," said Fatouh.
The Egyptian Muslim Brotherhood is not amused, condemning "President Mubarak's refusal to open the Rafah crossing to let humanitarian aid into Gaza".
Mark Regev proves once more the master of projectionist hyperbole:
Israeli Prime Minister's Office spokesman Mark Regev did not mince his words.
"Hamas is playing with fire and they alone will be responsible for the destruction of the truce," Regev said. "The whole international community will understand that if there is a new escalation it will be the direct result of Hamas' extremist, irresponsible and nihilistic behavior."
This victimhood hasbara is getting very old, Mark.
Netanyahoo begins to throw his projectionist cap into the electoral ring.
Opposition leader Benjamin Netanyahu claimed on Tuesday that he would dethrone Hamas if he is elected.

"A government led by me will topple the Hamas government in Gaza and bring peace and security to the South," he said, attacking Livni and Barak for ending Cast Lead without stopping the rockets.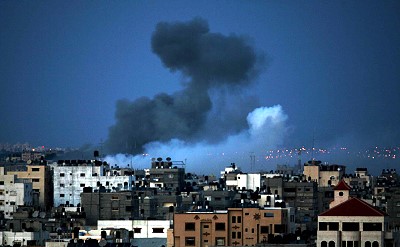 Someone needs to explain to Bibi that one dethrones monarchs, not democratically elected governments.
Jonathan Cook presents a lucid piece in Electronic Intifada on the theologisation of the Israeli militia.
In a process one military historian has termed the rapid "theologization" of the Israeli army, there are now entire units of religious combat soldiers, many of them based in West Bank settlements. They answer to hardline rabbis who call for the establishment of a Greater Israel that includes the Occupied Palestinian Territories.

Their influence in shaping the army's goals and methods is starting to be felt, say observers, as more and more graduates from officer courses are also drawn from Israel's religious extremist population.

"We have reached the point where a critical mass of religious soldiers is trying to negotiate with the army about how and for what purpose military force is employed on the battlefield," said Yigal Levy, a political sociologist at the Open University who has written several books on the Israeli army.

The new atmosphere was evident in the "excessive force" used in the recent Gaza operation, Dr Levy said. More than 1,300 Palestinians were killed, a majority of them civilians, and thousands were injured as whole neighborhoods of Gaza were leveled.

"When soldiers, including secular ones, are imbued with theological ideas, it makes them less sensitive to human rights or the suffering of the other side."
From Dr. Mona El-Farra : letter from my friend , S. Robins, constructive plastic suegeon inside gaza
Money will no doubt pour into the system now but unless there is some justice over the use of unconventional weapons on a civilian popultation so the extent that almost every street had bits of phosphurus mixture that kids play with to make it ignite 20 days later in some cases. That also needs clearing up safely particularly as rain water or heat of the summer could reignite these remnants. children are already getting fingers and faces burnt as they play with remnants in the streets.
Several stories are new on Raising Yousuf and Noor: diary of a Palestinian mother –
Israeli ambassador gets the shoe
The two protesters, a young woman and a young man, shouted "Murderers!"and "Intifada!" while pelting Dagan with the objects. They are currently under arrest, suspected of assault and public disturbance.

…

Some 20 minutes into the lecture, a woman stood up in the audience, threw a red shoe at the ambassador and shouted "Murderers!". The shoe hit Dagan in his stomach. Another protester then joined in and hurled two books and a note pad.

Dagan was dumbstruck and paralysed, but returned to his lecture shortly after a few minutes – only to face shouts and other verbal protests from the audience. The meeting ended in chaos, while the two protestors were taken into custody.
Sameh Habeeb and Janet Zimmerman present the story of Khaled Abd Rabo.
"And then the tanks came. One of them was based only meters away from my house. There were twenty-five of us, and we were all told to leave," he said as his voice trembled and he began to cry. "The soldiers were eating chips and chocolate, and they were smiling when they killed my daughters.

"My mother, my wife, and my three daughters all held white flags when they tried to leave the house. We saw two of the soldiers get out of their tank, and we told them how we wanted to leave. We waited and waited for their response but were given no answer. Then, to our own surprise, a third soldier emerged and he opened fire on the children with insanity.

"Souad was only seven years old, Summer was three, and Amal was of only two years. My mother was shot as well, and I watched all that I loved fall to the ground. I screamed for them to stop! I ran into the house to call civil defense, ambulances, anyone who could help.

"For one hour the injured were bleeding, and two of my daughters were killed despite the so called ceasefire. No help was able to come to us in time. One of the ambulances tried, but the Israeli soldiers stopped the paramedic and forced him to remove his clothing. They then bombed the ambulance and it was buried in rubble. The paramedic fled naked while their fire surrounded him.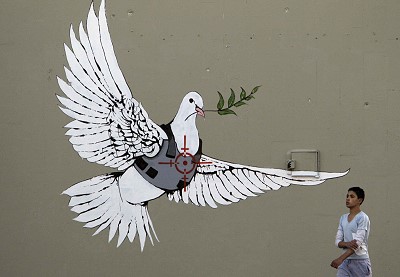 Some Gazan reminiscences:
Remembering a time
A Gazan feast!
Seeing is not like hearing
What YOU can do: 10 way to help Gaza/Palestine
From In Gaza:
Baby Shahed's body, when it was finally recovered, had been found by dogs. The 5 bodies were all so burned, decomposed, and torn apart that the remaining pieces fit into 1 grave.

No scrap of dignity was allotted to the dead.

Nor to the living. The house was occupied and desecrated by Israeli soldiers, as was the house of Muhammad and Matar. Some of the graffiti penned by Israeli soldiers included: "Your underwear is good," which the family had tried to scrub off.

In Matar's house significant shelling and shooting ripped into walls and windows. Much more graffiti in Hebrew stained the walls. A sketch of a nude woman.

And pledges:

"If we missed (left) one of the house corners undestroyed, we will get back to you the next operation!"

"It will hurt more next time!!!"

How could it possibly hurt more?
There's a concise list of IDF travesties during Israel's assault on Gaza at The McLoughlin Post.
Don't miss "Inside the Mind of Mark Regev"