Erdogan's rejoinder to Peres' pack of lies is at about 1hr1min into the video.
Some of my notes on the above vid (now superceded by a full transcript available here):
Erdogan –
Erdogan in his first address comments on the June 2008 ceasefire end in November – there were no rocket attacks at that point. He points out that Gaza is an open air isolated sealed prison. Erdogan was told by Israel that the rockets are used by Palestinians but they don't kill anyone – in the meantime there were more than 24 Palestinians killed by Israel during the cease fire, electricity cuts to hospitals in Gaza, food was restricted and Turkey was already sending food to Gaza.
Erdogan says "If we would like to see democracy take root then we must respect the people who have received the vote of the people of the country – we might not like them but we must respect the process". He said before the war to Olmert that Israel was holding members of parliament and suggested these could be released, but Olmert said this would make things difficult for Abbas. He then suggested that perhaps some of the women and children prisoners could be released, Olmert didn't respond. Instead Israel's war on Gaza ensued.
Erdogan mentions the attack by Israel on UN, school and hospitals and that the world did not react in comparison with say, Georgia.
Erdogan suggests the democratic rights of the Palestinians have not been recognised. Ending isolation of Palestinian people – will the crossings be opened? How will the people survive – Israel needs to respect the Universal Declaration of Human Rights, the crossings must be opened. With arms smuggling and tunnels, Egypt responsible at its side of the border.
He highlights the division in Palestine, reconciling differences between Hamas and Fatah – to bridge the gap, we need to consider all the parties – it is only Fatah present, not sufficient to project needs of Palestinian people – Hamas has won the election and must be considered as part of the equation. He hopes the UN puts its weight along with the US into these efforts for a solution, and not do this within previous administration's agreements, but in a new opening, Hamas must be considered in this process and Turkey would be willing to be involved.
There needs to be elections and whoever is elected by the Palestinian people needs to be respected.
Amr Moussa –
Commended role of Turkey. Future – things can't be swept under the carpet – situation in Gaza was not just a reaction for some rockets against Southern Israel – we are against anything affecting children, women and children, Palestinians and Israels. The situation in Gaza and Palestine is a situation of foreign military occupation, in siege and blockage. Barriers, settlements, colonies – Palestinians are trying to find a future.
You cannot ask Gazans who live under starvation and blockage and ask them to stay calm – you cannot starve them and ask them to be quiet. You strangle them with not a single window of opportunity and then ask them about illicit trade, you have to give them food, water and medicine – it is a miserable life because of the blockade imposed by Israel for 3 years.
The Palestinians believed in the call for democracy, ran elections, Hamas won and 25 minutes after, Hamas was served notice that aid would be suspended and blockade imposed, Hamas was put on teh defensive. But people in Gaza are not Hamas, women, children and civilians paid the price for the game going on imposed by the military occupation by Israel. Abbas brought nothing to negotiations, Hamas would accept pre-67 borders. Points out that the action of blockade brought a reaction of resistance, then Israel assaults Gaza. Needs opening of crossings, and conciliation.
Moussa does not absolve Arabs from blame, but will not exonerate Israel from its destruction of Gaza.
Moussa sees hope in Obama and Mitchell and sees chance of US returning to role of honest broker, a key point which we haven't seen for the last several years. The Arab nations are ready at the highest level to establish peace, recognise Israel and carry on commitments with Israel. But we have not received any answer from Israel for the last 7 years. There is no authorised decision or answer taken by Israel to respond to Arab message of 2002. We call on Israel now for a formal position to the formal Arab initiative to recognise Israel. If there is real intention from honest broker, then a response from Israel is required. If there is no result this year, there are other alternatives. Israel cannot reach any of its goals through military means, a political solution only is viable.
Shimon Peres –
Cries about the difficulties of confronting 'an illegal terroristic group'. Whimpers about the rockets. Democracy – who was elected? Abu Mazen. Ignores election of Hamas. Slanders Hamas as democracy. Quotes from Hamas charter calling for destruction of Israel which was renounced in 2004, but Peres propaganderises.
Lies about Israeli restraint. Wanks about rockets and sleepless nights. Lies about lack of Israeli incursions. Bullshits that Israel didn't start it. Lies about Gaza withdrawal, lies that the occupation ended. Lies about blockade. Lies that there was no starvation. Lies that the only thing that got in were rockets. Goes to pathetic Oslo agreement. No mention of illegal settlements. Wanks about 7 wars, boycotts. Sucks up to Abbas "who accuses Hamas not Israel".
Fails to mention occupation. Accuses Iran. Accuses Meshaal – incoherent about rockets. "What we did is not what we wanted to do, our choice is peace, we acted because of a lack of a choice". Calls PLO a terroristic organisation.
Accuses Hamas of rebelling against Fatah – fails to mention Dahlan and backing by US & Israel. Lies that Hamas has turned mosques, schools and universities into interrogation centres (must have faulty xray vision). Lies that Hamas only distributes food to Hamas supporters, not Fatah. Lies that "Israel does not want to shoot anybody".
Lies that Hamas puts bombs in kindergartens. Claims Israel has no choice. Claims Israel didn't start it again, lies that Israel isn't about killing people.
Jerusalem – "we are trying to find a way". Bullshit. Lies that most of the West Bank is left to the Palestinian people.
Unbelievable compendium of lies. "There was not a day we didn't supply water and oil in Gaza". Peres lies upon lies upon lies. Lies that Hamas created dictatorship. Claims that tunnels are created to bring in missiles.
Lies that Israel would like to see Gaza flourishing. Says Gaza and West Bank is 9 times larger than Singapore. Says the problem is education. Wants to restore life in Gaza without dictatorship. Wants to work with Quartet, doesn't want to waste time, aim is peace not war. Victory is peace not war. Lies again that Israel only uses power when it has no other choice.
Lies that he hopes Hamas will start talking not shooting (of course Israel refuses to talk with them).
Erdogan –
1 minute … President Peres, you are older than I am, and you have a very strong voice, I feel that you perhaps feel a bit guilty and that is why you have been so loud. Well you kill people, I remember the children who died on beaches and I remember two former prime ministers from your country who said they felt very happy that they were able to enter Palestine in tanks. That they have been very happy with themselves for this and I feel very sad when people applaud what you have said because there have been many people who have been killed and it is very wrong and not humanitarian for people to applaud such actions.
I will just say two things. Please let me finish. Sixth commandment – thou shall not kill, but we are talking about killing. And second point, Gilad Atzomi says Israeli barbarity is way beyond what it should be and Professor from Oxford University Avi Schlom has said this … thank you very much, thank you very much thank you very much .. I don't think I will come back to Davos after this, thank you, because you don't let me speak, the President spoke for 25 minutes, I only spoke for half that. [Erdogan walks out]
I was impressed by the number of people in the audience who left when Erdogan stormed out.
Significantly, Peres met with Putin on Thursday asking for assistance to prevent arms trafficking from Iran to Gaza and is quoted in YnetNews saying:
"Israel has learned from Russia that there are some measures a country must resort to when it has no other choice. This was the case in Gaza; it was not out of choice that we launched (the offensive), but out of necessity."
That lesson would be from Grozny and the siege of Leningrad, or both, one could imagine.
Peres told Erdogan during the heated panel discussion that he would have acted in the same manner if rockets had been falling on Istanbul.

Moderator David Ignatius, a Washington Post columnist, then told Erdogan that he had "only a minute" to respond to a lengthy monologue by Peres.

Erdogan said: "I find it very sad that people applaud what you said. There have been many people killed. And I think that it is very wrong and it is not humanitarian."

Ignatius twice attempted to finish the debate, saying, "We really do need to get people to dinner."

Erdogan then said: "Thank you very much. Thank you very much. Thank you very much. I don't think I will come back to Davos after this."

…

Amr Moussa, the secretary-general of the Arab League and former Egyptian foreign minister, said Erdogan's action was understandable.

He said: "Mr Erdogan said what he wanted to say and then he left. That's all. He was right," adding that Israel "doesn't listen".

…

Asked about achieving peace in Gaza, Benjamin Netanyahu, the leader of Israel's Likud party who was attending the forum, swiftly turned his answer to Iran, which he said was in a "100-yard dash" to get nuclear weapons.

While he did not specify any planned military action, Netanyahu said if Iranian rulers were "neutralised", the danger posed to Israel and others by Hamas in Gaza and Hezbollah in south Lebanon would be reduced.

Netanyahu said the global financial meltdown was reversible but "what is not reversible is the acquisition of nuclear weapons by a fanatic radical regime".
And that would have to be a PKB of the highest order considering that it is Israel which is the fanatic radical regime with undeclared nuclear weapons and a Samson option. Israel has ignored repeated requests by every other nation in the Middle East for many years in the UN that the whole Middle East region be declared a nuke free zone. Thus it is Israel which is primarily responsible for any proliferation which may ensue in the region to counter-balance its nukes.
Peres has apparently apologised for his behaviour to Erdogan.
It appears Ignatius's inconsistent, slanted moderation has not gone unnoticed by Davos organisers.
Sources told A.A on Friday that moderators in the further sessions, which would be attended especially by heads of state & government, would be chosen after a tight selection.

WEF officials said that panel moderators would be comprised of experts from now on.
Syd Walker presents some more comment about David Ignatius in his latest post about Davos. it appears Ignatius is of Armenian descent.
Paul Woodward points out the main story has been missed in the kerfuffle over Erdogan's walkout.
The real story — the story that an obsequious press corps has chosen to under-report — was a tirade from Shimon Peres that should rank on a par with Nikita Kruschev's outburst at the United Nations in 1960 when he pounded his shoe in protest.

…

If Hugo Chavez, or Muammar al-Gaddafi, or Mahmoud Ahmadinejad or any other non-Western leader had spoken with the vulgarity, deceitfulness and rage that Shimon Peres displayed, the universal response would have been that this was unbecoming and unacceptable behavior for a political leader on a world stage.
In a further story, Al Jazeera quotes Australian Gareth Evans, head of the International Crisis Group who commented on Erdogan's walkout and Peres speech.
Noticeably, no Australian media source bothers to publish Evans' observations.
Gareth Evans, the president of the International Crisis Group think-tank, told Al Jazeera that Erdogan's walk-out was "deeply depressing".

"I thought the tone of the debate had been reasonably moderate up until Shimon Peres laid some heavy-duty stuff on the line, in a very uncompromising and rather un-Peres like fashion," he said.

"In particular, what was depressing was Peres' utter unwillingness to acknowledge the real significance of the Arab peace initiative and to respond to Erdogan and Amr Moussa, saying how important it is that Israel formally say that the plan is a major step towards peace.

"Turkey was Israel's best friend in the Muslim world. I think Israel has to come to grips with the fact that it has alienated a very large proportion of the world's population."
Erdogan is interviewed after Davos by Newsweek-The Post's Lally Weymouth. Erdogan makes some interesting comments on previous negotiations with Israel in which he's participated:
In order to release the Israeli soldier, did you ask the Israelis to do something for Hamas?

I said to Prime Minister Olmert that if you want us to mediate in order to get the Israeli soldier freed, we can do this and we believe we can achieve something. But . . . once the soldier is free, Israel should [release from jail] Hamas's speaker of parliament and its members of parliament.

Why do you have such a close relationship with Hamas, which is an arm of Iran and is run by Khaled Meshal, who lives in Damascus?

First of all, Hamas is not an arm of Iran. Hamas entered the elections as a political party. If the whole world had given them the chance of becoming a political player, maybe they would not be in a situation like this after the elections that they won. The world has not respected the political will of the Palestinian people. On the one hand, we defend democracy and we try our best to keep democracy in the Middle East, but on the other hand we do not respect the outcome of . . . the ballot box. Palestine today is an open-air prison. Hamas, as much as they tried, could not change the situation. Just imagine, you imprison the speaker of a country as well as some ministers of its government and members of its parliament. And then you expect them to sit obediently?

It sounds like you and Prime Minister Olmert were on the eve of an actual breakthrough between Israel and Syria.

I'm sharing my excitement with you.

The Israelis have been frustrated that they couldn't talk directly to the Syrians.

We were trying to be their hope. Olmert's last sentence [as he left] was, "As soon as I get back I will consult with my colleagues and get back to you." As I waited for his response, . . . on December 27, bombs started falling on Gaza. There had not been any casualties in Israel since the cease-fire of June 2008. The Israelis claim that missiles were being sent [from Gaza]. I asked Prime Minister Olmert, how many people died as a result of those missiles? Since December 27 there have been almost 1,300 dead, 6,000 injured, no infrastructure left, no buildings left, everything is damaged, Gaza is a total wreck. It's all closed, under total siege. The United Nations Security Council makes a decision, and Israel announces it does not recognize the decision. I'm not saying that Hamas is a good organization and makes no mistakes. They have made mistakes. But I am evaluating the end result.

…

Is your relationship with Israel over?

We have a serious relationship. But the current Israeli government should check itself. They should not exploit this issue for the upcoming elections in Israel.

Do you expect President Barack Obama to play a more even-handed role between the Palestinians and the Israelis?

There is no justice right now. We expect justice from now on.
Israel, established with Zionist terrorism and maintained by terrorism and hasbara, with its long and continuing record of land thievery and butchery of civilians, disdain for international humanitarian conventions and UN Security Council Resolutions, is a major threat to world peace and security.
There are promising signals that Obama's regime may be about to put its weight behind the UN. How will the oily, deceptive Netanyahoo cope with such changes?
Israel must investigate allegations that its army violated international law during its three-week war against Hamas militants in the Gaza Strip, the new U.S. envoy to the United Nations said on Thursday.

"We expect Israel will meet its international obligations to investigate and we also call upon all members of the international community to refrain from politicizing these important issues," Ambassador Susan Rice said in her debut speech before the UN Security Council.

…

Some 1,300 Palestinians, including at least 700 civilians, were killed during Israel's Gaza offensive, according to the Hamas-run Health Ministry in the territory. Israel put its losses at 10 soldiers and three civilians.

During the campaign, Israel fired on several UN installations in Gaza, including schools, where hundreds of Palestinians had been seeking shelter from the fighting. Israel rejects allegations that its army was guilty of war crimes.

UN Secretary-General Ban Ki-moon has said there would also be a UN investigation of the deadly attacks on United Nations sites in the Gaza Strip.

Rice made it clear that the administration of U.S. President Barack Obama had a very different view of the role of the United Nations from George W. Bush's government, whose officials were often suspicious of the world body and occasionally spoke of it with disdain.

She said Obama's long-term goals included enhancing global peace and security, fighting terrorism and the proliferation of weapons of mass destruction, dealing with climate change, alleviating poverty and improving respect for human rights worldwide.

"The United Nations is indispensable for advancing these goals and making our world a better, safer place," she said.

She also hinted that Obama had a different attitude towards The Hague-based International Criminal Court, the world's first permanent war crimes tribunal.

President Bill Clinton's administration had signed the ICC treaty, which was never ratified by Congress. Bush later rejected the idea of ever joining the court.

"The International Criminal Court, which has started its first trial this week, looks to become an important and credible instrument for trying to hold accountable the senior leadership responsible for atrocities committed in the Congo, Uganda and Darfur," Rice said.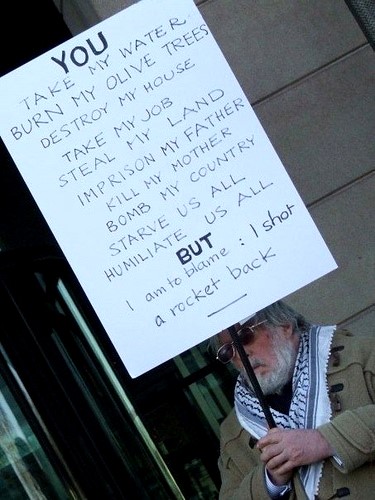 Further comments by Susan Rice are presented in the NYTimes:
In a closed session about the protection of civilians, she noted "the loss of Palestinian and Israeli life in recent weeks and the tragic suffering of Palestinian civilians, who require urgent humanitarian and reconstruction assistance."
UN staff are insisting they were targeted by Israel in its assault on Gaza. These are serious allegations whose investigation and relevant followup must be supported by the US consistent with Rice's statements.
In a seminar Tuesday morning, United Nations staff claimed that they were directly targeted by the Israeli army during the 23-day standoff at Gaza.

"I mean what I am saying," said Dr. Sami Mushasa media director for United Nations Relief and Works Agency (UNRWA.)

His agency, he said, "was targeted and a scores settlement was made by Israel to disrupt our work in Gaza and Palestine".

According to Mushasa, ten UN buildings and numerous UN schools and aid centres were targeted during the Israeli offensive on Gaza.

…

Mushasha said that since January 21, Israelis have blocked a building materials shipment worth $110 million as well as 250,000 school books and medical supplies.

…

As many as 58 mosques and churches were destroyed, 83 hospitals and were razed, 25 schools were levelled and all of Gaza is now communicating through one fibre optic cable with the world.

An estimated 80 percent of its communications infrastructure has been wiped out.

"Currently we have to re-establish the medical, educational, government and banking institutions in Gaza as life has been completely stopped," he said. "The children are suffering from psychological trauma from the conflict and need serious psychological rehabilitation now."

There are 450,000 children who are returning to school in Gaza and all of them suffer from psychological trauma, according Ayman Abu Laban, UNICEF representative to the Gulf.

"We need to rehabilitate the children and introduce stability and security to them now as they are suffering from different psychological disturbances such as bed wetting, animosity, aggressiveness and detachment," he said.
Relief agencies and authorities are also facing the challenge of repatriating the refugees. "Currently, Gaza has 150,000 refugees whose homes have been destroyed," said Mushasha. "The majority of them are living in the schools, we need 450 million dollars to provide relief and aid to them in the next nine months."
Let's hold the senior leadership of Israel since 1948 accountable for their war crimes as well.
Meanwhile, Israel tries to wiggle out of a Spanish trial for war crimes perpetrated by the occupier state in 2002.
Israel will on Friday appeal a decision by a Spanish judge to open a probe against National Infrastructures Minister Benjamin Ben-Eliezer and six other current or former Israeli officials over a 2002 bombing in Gaza that killed one Hamas militant and 14 other people, inluding nine children.

Ben-Eliezer, who was defense minister at the time of the bombing, blasted the decision as "ludicrous" adding that "even more than ludicrous, it is outrageous. Terror organizations use the courts of the free world and the mechanisms of democratic nations to file suit against a country that operates against terror."
Ben-Eliezer demonstrates that vile disregard for human life outside Israel we have come to know and despise.
9 non Israeli children for him are as nothing – this monster would speak differently if they were Israeli children – how many would he kill in retaliation then?
Netanyahoo makes it clear he wont' be making illegal settlers leave their illgotten abodes.
Likud Party Chairman Benjamin Netanyahu on Thursday said he would not be bound by Prime Minister Ehud Olmert's commitments to evacuate West Bank settlements and withdraw from the territories.

"I will not keep Olmert's commitments to withdraw and I won't evacuate settlements. Those understandings are invalid and unimportant," Netanyahu said.