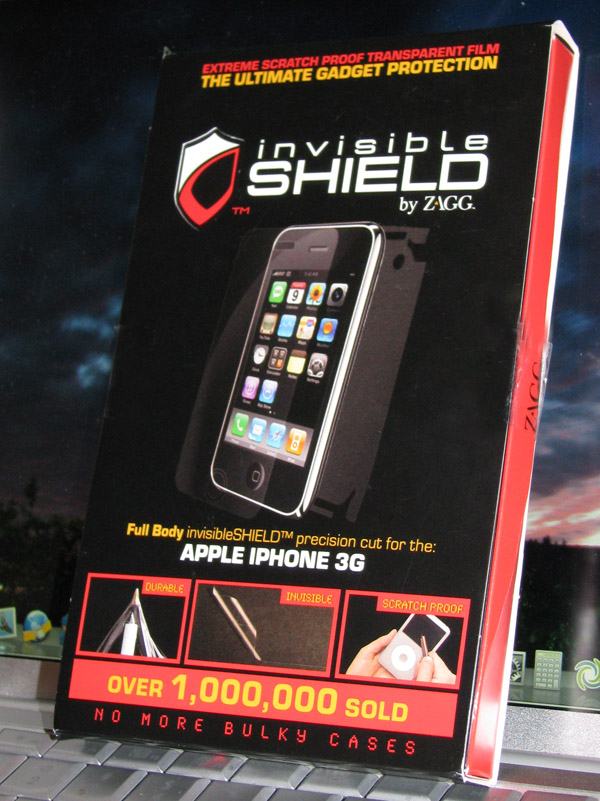 I'm grateful for time spent away from my computers and so far have resisted acquiring a net-capable phone device to complete my transmogrification into a 24/7 netizen. I'll be the last kid on the block with an iPhone – yet today I won an Invisible Shield for an iPhone 3G at Tech Wired Australia.
The Invisible Shield can protect your iPhone 3G and its valuable contents from a range of disasters though perhaps not from intrusion by certain over-zealous members of the constabulary.
In honour of the New Year and recent initiation of consultations coordinated by Father Frank Brennan for (or not) of an Australian Charter / Bill of Rights, I'm putting the amazing Invisible Shield prize up for grabs again.
Though some, including Brennan, are sceptical about the value of such a Bill / Charter, this Australian thinks there would be tangible benefits provided by the invisible shield created from the explicit adoption of the rights expressed in the Universal Declaration of Human Rights. Australia is the last country standing of all democracies in not having formal human rights protections.
I propose the next winner of the iPhone 3G Invisible Shield shall be chosen from convincing, uniquely 'Australian' flavoured submissions for the first clause to a potential antipodean Charter / Bill of Rights to be posted in the comments below. The use of wit, irony and satire as well as a fair command of Australian vernacular may assist. No serious argument will be entered into as the judges' decision will be final.
Other Terms: You must be in Australia to enter.
Competition closes 9/01/09 11:59PM