Hannah Arendt, Albert Einstein and others attempted to let the world know what the future of Israel under Begin's fascism would be:
Before irreparable damage is done by way of financial contributions, public manifestations in Begin's behalf, and the creation in Palestine of the impression that a large segment of America supports Fascist elements in Israel, the American public must be informed as to the record and objectives of Mr. Begin and his movement.

The public avowals of Begin's party are no guide whatever to its actual character. Today they speak of freedom, democracy and anti-imperialism, whereas until recently they openly preached the doctrine of the Fascist state. It is in its actions that the terrorist party betrays its real character; from its past actions we can judge what it may be expected to do in the future.

…

Within the Jewish community they have preached an admixture of ultranationalism, religious mysticism, and racial superiority. Like other Fascist parties they have been used to break strikes, and have themselves pressed for the destruction of free trade unions. In their stead they have proposed corporate unions on the Italian Fascist model.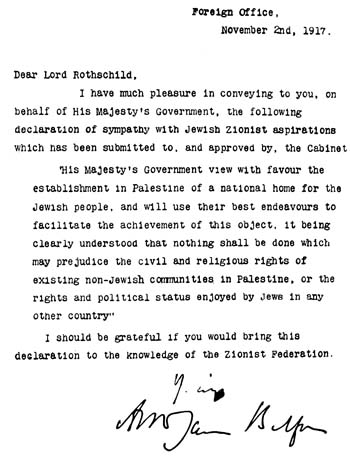 UPDATE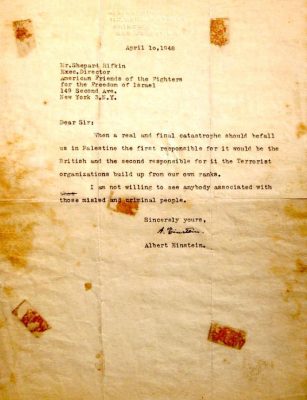 Letter from Albert Einstein April 10, 1948.